SCAMS
EXPOSED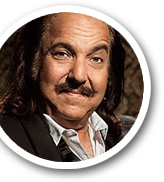 "I Hate Scams. In this biz there are a lot of scams so pay attention so you don't get ripped off!"
The male enhancement penis pill industry is filled with scams. In fact, one of the main reasons I created this website and sent all these products to laboratories to be tested was because of all the scams. I wanted to expose them so guys like you wouldn't get ripped off. So here are the most outrageous scams you need to watch out for.

Monthly SCAM Alert: Beware of these new scams being advertised heavily on the Internet: The E.D. Method Shake, Phalogenics, PHGH Rx from fake porn actor John Lawrence, Jenny's Blog. All super scams.

Free Trial Offer - Credit Card Scam - You see ads all over the porn sites for FREE TRIALS where all you have to do is pay like $5 or $6 for shipping and you get a free bottle. Well it's a MASSIVE scam. Once they get your credit card they then send you another bottle EVERY MONTH until you cancel your credit card. They charge anywhere from $59 to $179 a month!!! Massive scam. Remember free offers are just a way to get your credit card. Most of these companies are based offshore in Russia and the Ukraine so its impossible to get your money back. In my FREE REPORT - which you should get, one thing I explain in more depth about this scam and others. Examples of FREE TRIAL SCAM products are: Xanogen, Apexatropin, Testo Vital, Hardcore EDGE, Anaconda XL and PreBurn.

Fake Porn Star Scams - I'm a porn start. In fact, I'm a legend. I know every male and female porn star in history. I see so many website on the Internet with guys claiming to be porn stars - and its bullshit. John Lawrence of PHGH Rx for example. He's a fake. No other porn star has a website talking about sex pills that is real other than me. That's is. Everyone else is a fake trying to make money off my industry. So don't believe any of the bullshit about some guy being a porn star or some women having a boyfriend who is a porn star - it's all bullshit.



Video Drawing Presentations - Beware of the slick videos that draw on a chalkboard and spin some fancy story about how you can grow your cock with whatever "magic potion" or "ancient Chinese Secret" or all the other crap these slcik marketing videos try and sell you. It's all bullshit. Remember all that matters are LAB REPORTS because they tell you what is really in a product, and real expert opinions from a TRUE expert like me. Trust me, NO ONE knows more about sex pills than me. I made hundred's or adult films. Slept with over 5,000 women. I am the Biggest porn star in history - end of story. Every sex pill company that comes out with a sex pill sends it to me and asks me to try it, hoping I will use it and endorse it. I have been testing sex pills, hundreds of them, for over 20 years. Videos are just a slick way to trick you. I've seen the one for "Magic Beans" and the stupid "Phalogenics System" or the "Survive In Bed System" and "The E.D. Miracle Shake" - all of them pure crap. Don't believe those videos - they are pure fantasy.

Powdered Herbs - A huge scam is that many companies use cheap herbs that are basically worthless and will never help you. Not many people know this. That is why I sent all the products to America's number one testing laboratory to find out exactly what is in these products. As I discovered what a company says in their advertising and on their label, it not always what is actually in the pill. Many companies literally just sell you rice powder or some other cheap worthless herbal mixture and of course the product will never work for you. You will never get harder or get bigger taking worthless powdered herbs. This is the dirty little secret of the penis pill industry ...but I exposed it with my lab reports and website!

Penis Exercise "Programs" - Those ads and videos you see for penis exercise books or penis-stretching videos are pure bullshit. They don't work. You can't just pull you penis and stretch it, you need to expand it from the inside. Viagra for example gets inside your penis and instantly fills it with nitric oxide - that is why you get a boner. All size and hardness changes happen from the inside - not from some stretching contraption. That's Middle Ages hocus pocus.

Penis Extenders - Just like the exercise programs - stretchers are pure bullshit. And they are extremely expensive. In my FREE REPORT (which you should get - I have tons of great information in it) I show you what they look like and all the screws and special screwdriver they send with these bogus contraptions. I knew a guy who sold this stuff and he used to laugh and say if he made the penis stretching rack seem very "complicated" and very "expensive" and guys would believe it "must work" and they would buy it. He made a bunch of money but he was a total bag of shit as a human being - not my kind of guy. Extenders do not work - end of story.

Products Laced with DRUGS - Dangerous! - Most of the Viagra alternative you see sold over the counter at places like 7-11, mini markets or gas stations are secretly laced with Viagra. It's true. They work - but you never know what you are getting because they are usually made in some third world country sweatshop and often have way too much Viagra in them and it can be DEADLY. It's like playing Russian Roulette. Many men have died of heart attacks taking these dangerous laced products sold by scumbags.

Jenny's Blog - This a bogus website supposedly by some chick name Jenny who discovered some magical pills that made her boyfriends dick grow 5 inches a few months. Its' just a credit card scam - a free trial offer designed to get your credit card and bang it every month. Don't believe it or EVER give your credit card for a free offer - all scams that will cost you a fortune!

Fake Doctors - Many of the doctors you see in ads and on websites are fake. Not all of them but most. Just fake pictures and fake names from real scumbags. There are some good doctors out there who have written books and created real male enhancement products, but be careful, and don't believe a website just because it has a picture of some guy in a lab coat saying he is a doctor.

Fake Before and After Photos - Most of the before and after photos - especially those ones where a guy claims to have added 4 inches in 4 weeks - are fake. Scumbags just use Photoshop or airbrush tricks to make fake penis photos. Don't believe some before and after photos - remember - if it seems too good to be true - it's probably a fake.

Counterfeit Products - Popular products are counterfeited all the time. There is counterfeit Viagra all over the place. Natural male enhancement fakes show up on eBay and Craig's List all the time. If you see a product that sells for like $40 or $50 in a store or on a manufactures website, and then you see it on eBay for like $15 to $25 - you can bet the farm it's a counterfeit. Happens all the time.

EnhancerX Scam - Liam Clement has been caught like the rat he is. Meet 45 years old big time LOSER Laim Clement. He operates the fraudulent website Maleenhancementsolutions.com. This is a "review style" website that claims to give unbiased reviews and ratings of male enhancement products. They claim to provide the "Most Trusted Male Enhancement Reviews Since 2003".

Read about the EnhancerX SCAM here!

Viril-X - Tigran Garabedyan is running a fraud! Meet fraudster Tigran Garabedyan. He is the con man behind the fraudulent website BuyerReviews.org. Operating out of his house in Burbank, California he produces this fake review site on male enhancement products. The fraudulent website gives the impression that it is legitimate, but it is not. The product he rates number one is a run-of-the-mill herbal pill called Viril-X. Well he owns Viril-X! It's his product and yet he never tells you that on BuyerReviews.org. Don't get ripped off by this con man.

Read about the Viril-X SCAM here!